---
Foam concrete, also called cellular concrete, is a mix of water, sand and cement in varying proportions, blended with stable preformed foam to produce a flowable foam concrete which is a ideal materials that has a wide range of applications.

The mix with foam means high air content has added into the concrete, which enables foam concrete can be produced in a various densities.

Also, it is typically a self-leveling and compacting material that is more resistant to cracking and shrinkage than standard concrete mixes.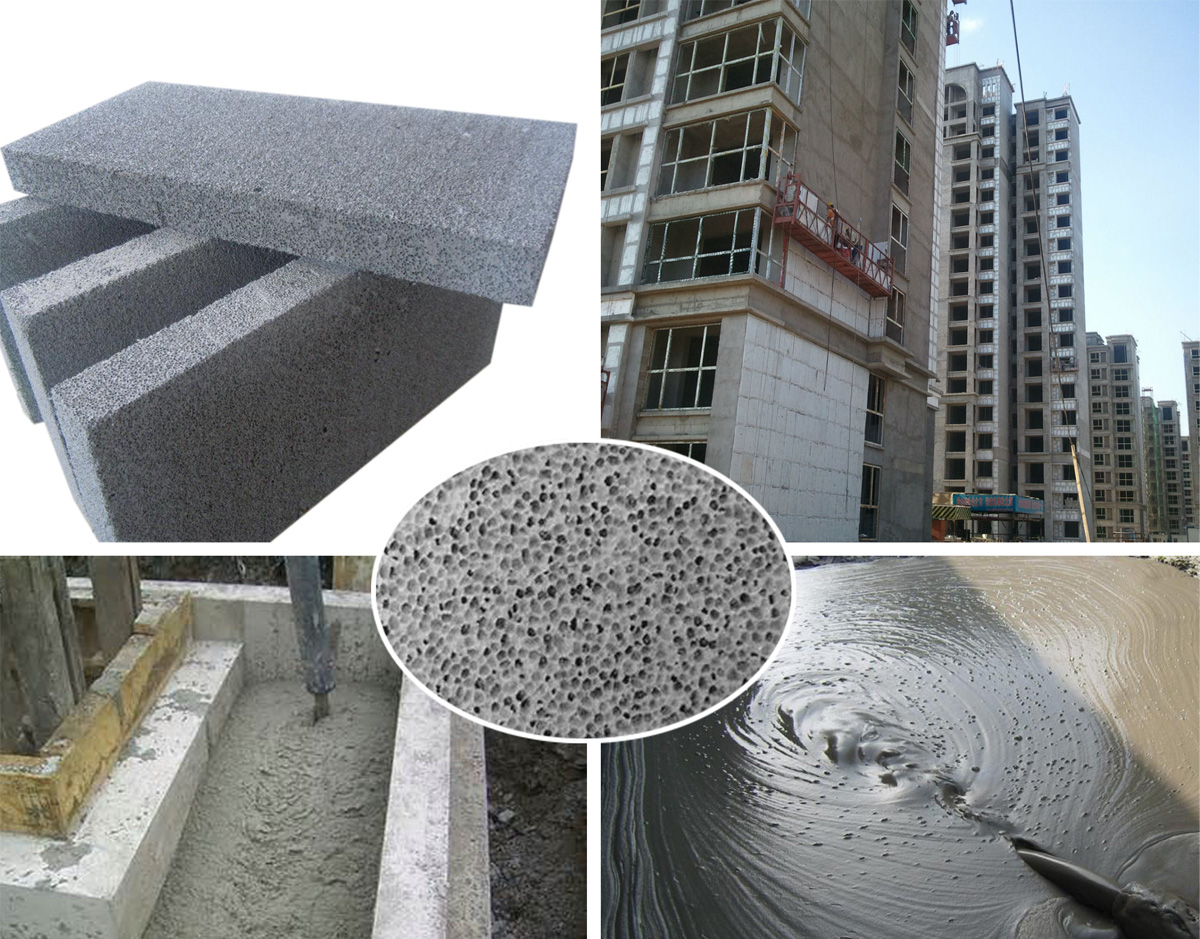 Type of Foam Concrete Equipment

1) Continuous Foam Concrete System, including:
♦ Basic System
♦ All-in-one System
♦ High Lift, Big Capacity System

Used for:
• ground sealing
& insulating under timber floored houses


•

insulating screeds under concrete floors & on roofs


•

soil stabilization


•

filling redundant pipes and tanks


•

trench backfilling


•

sealing under–runners


•

annulus grouting

2) CLC Block Plant