C Purlin Roll Forming Machine
---
5.0mm C Purlin Machine with Stacker (NTK-CZ-NS)
It is a customized C Purlin Roll Forming Machine that used to make various C purlins from 2.5mm to 5.0mm, it includes a 10 tons hydraulic uncoiler, leveling station, 6 sets punch unit, fully automatic gearbox driven 5mm C purlin roll former with fly cutter, and automatic stacking machine.
All motors, PLC, control panel of this line adopts Siemens brand.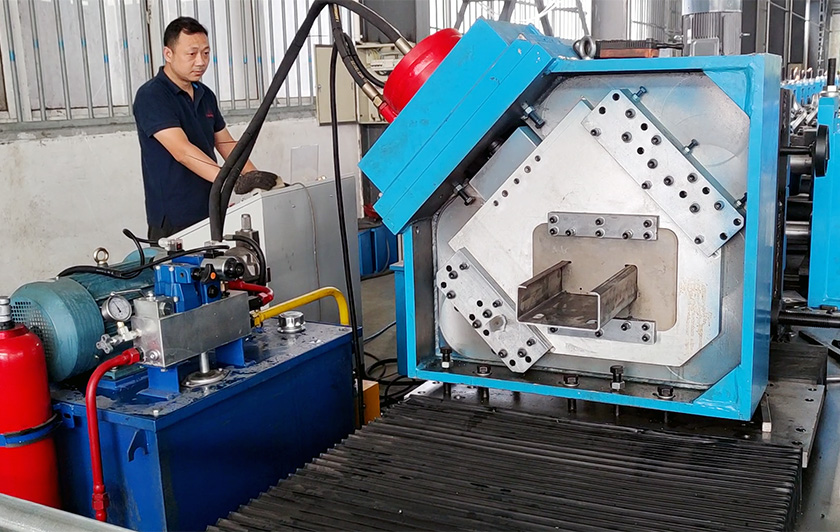 Fully Automatic C Purlin Roll Forming Machine
The size change of this purlin machine is controlled by PLC and operated on control panel, fully automatic. Also we have other types, such as NTK-CZ-300A fully automatic CZ purlin machine, NTK-CZ-300 semi automatic CZ machine, and NTK-CZ-400 for 400mm/4mm purlin machine.
1. Raw material: galvanized sheet, black sheet; 2.5-5.0mm
2. Product size: 80-300/ 40-100/10-20mm (can be customized)
3. Machine speed: 30-40 m/min (fly cut, with stacker)